Balancing business and positive mental health: a personal journey
James Scott is the fourth generation of the Scotts Timber Engineering and Scotts of Thrapston family business. In 2017, he was appointed managing director.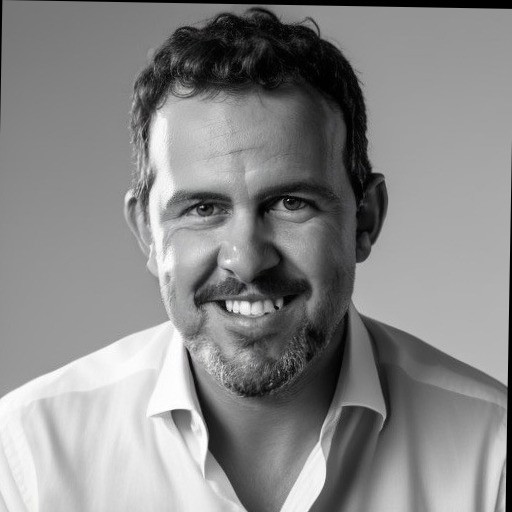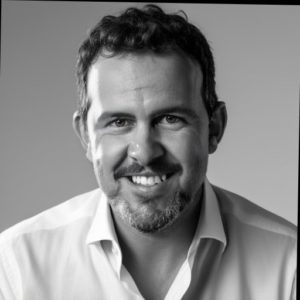 Mental health is a topic that is particularly close to James' heart. A decade ago, he and his wife, Kate, tragically lost her brother to suicide. This was particularly difficult for James to manage as he was appointed managing director of his family business at a similar time.
During Mental Health Awareness Week (15-21 May), James shares his personal point of view on handling the pressures of balancing family and business. He says: "If my experience can help even just one person, I am happy to share it."
What was it like growing up within a family business?

Being in such a long-established family-run business, I had the opportunity to meet people from all walks of life. Growing up, I watched my grandfather and father manage the Scotts brand and have always been aware that leadership often comes with high expectations and pressures from the people around you.
From a young age, I constantly heard phrases like "We've got to work hard and need to make this company successful", which subtly added a degree of anxiety because deep down, I knew there were no other options. I remember being at school and seeing some of my peers planning for their future, and then one of them said, "You'll be okay.
You've got a job you can walk straight into". This did feel uncomfortable. It may have been true, but I often asked myself whether I was cut out to take on the responsibility.
What are the most common pressures that come with being a part of a family business?
I have worked in this company since my 20s, and it's been both relentlessly demanding and continually exciting. Although I always knew the business was started by my late great-grandfather over 100 years ago, the reality of that legacy really kicked in when I was appointed to the MD role. I felt an overwhelming sense of excitement and apprehension.
My father gave me encouragement, but he'd also say, "You've got to do well."
My family still plays a part in the business, and I often provide updates to the board. So not only is this role a leadership role, I am also representing the work and results of everyone associated with it and the generations of people working in the business. I'm sure many entrepreneurs and those in leadership roles may feel similar pressures, but there are also unique challenges in taking over a family business, such as balancing family dynamics with business decisions and making sure I have the support needed for key leadership responsibilities.
Sometimes I find that I am taking work back home with me, which can risk impacting on family life. But one of the main pressures I wake up to is knowing I am responsible for the 140 families working for Scotts. It is remarkable and an honour, to say the least. But at the same time, it can be a bit scary knowing that I am responsible for so many people. This can cause anxiety, particularly during times like those we have been through recently, for example, trying to keep everyone supported and safe through Covid and all the changes to working life since.
Have you ever experienced burnout?
I am open to admitting that I have experienced burnout. Many people will have had a similar experience. In the last few years, we have been through Brexit and a rollercoaster of political and economic instability, Covid-19, the pressures of materials shortages and record prices for timber, and the sky-rocketing cost of living placing many people in difficult positions. Sometimes life can be pretty tough.
When faced with so many pressures, I find myself working to the absolute limit and hoping that my decisions are the right ones. So I understand the importance of taking care of my mental health and wellbeing to continue performing at my best, and I encourage others in similar positions to do the same.
What are your best coping strategies?
A bit of stress can be healthy. But when stress looks like it might tip over into distress, we all need good coping strategies.
To keep myself well, every day I allow myself at least 20 minutes' quiet time to relax. Admittedly that's not always easy with a young family, but even commuting time can be very valuable. During this time, I do some self-reflection, feel grateful for the fantastic team of people I work with, as well as for everything I have and am working towards, and clear my mind of worries before arriving home.
As humans, we play many roles. During working hours, I am James, the managing director of the Scotts group, and in the evening, when I leave the office, I am a son, a husband and a father. I try to stay in the moment so I can fulfil these roles well.
One of the best ways to de-stress that my wife introduced me to, is to go for a long walk. I recommend going out and enjoying nature: the grass, trees, birdsong and natural surroundings. Take yourself away from the hustle and bustle and allow yourself to put everything aside and focus on our beautiful world.
I also believe that, whenever possible, we should offer to help others. Sometimes, a quick check-in with a colleague might just be the helping hand someone experiencing a difficult time needs. All you need to do is ask how they are. Ask twice.
If you ever feel alone or something doesn't feel right at any time, please speak to someone. There will always be someone for you, especially at Scotts. Or, if you prefer, you can also call the Samaritans for support on 116 123.
For those in the timber and construction industry, The Lighthouse Club is a fantastic charity that provides the 'Building Mental Health' online portal of information to help companies develop a positive mental health culture. This includes a 5-step framework to better mental health, with free and easy-to-access resources to support the construction community.
The Lighthouse Club also provides a confidential 24/7 support helpline on 0345 605 1956 to anyone in the industry who needs financial or wellbeing support.
Book a Callback
If you would like to speak to one of our team, simply fill out your details below and a member of our sales team will be in touch very soon to discuss your project requirements.
MAKE AN ENQUIRY
If you would like to speak to one of our team, simply fill out your details below and a member of our sales team will be in touch very soon to discuss your project requirements.