New climate-change certification helps Scotts cut the carbon
Scotts are proud to have just received our first Carbon Footprinting certification from Go Climate Positive, a leading provider of carbon management and offsetting services.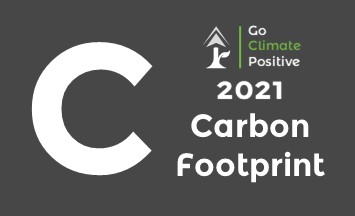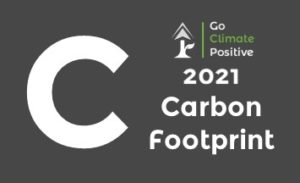 Scotts is the only timber engineering business that has received Go Climate Positive's certification, and has been found to be achieving a third less carbon intensity than others in its industry.
The certification process involved measuring the greenhouse gas emissions from all aspects of Scotts Timber Engineering's operations, including the emissions from its supply chain and products and services. Emissions were calculated using the GHG Corporate and Value Chain Protocol Standards, and targets aligned with the SBTI guidelines, with the independent guidance of Go Climate Positive.
James Scott, managing director of Scotts, said:
"Going through this process of certification has taken a lot of time and attention to detail to truly understand where the main carbon impacts are in our business.
"The good news is that we are a timber-focused business – and working with sustainably sourced, PEFC-certified wood and promoting more use of timber in construction and the built environment is a sure way of boosting our green credentials. Timber is the only truly renewable building material and for every tonne of timber used in our buildings instead of concrete, another two tonnes of carbon dioxide emissions are saved.
"The bad news is that we still generate a net carbon footprint of over 6,000 tonnes of carbon a year, so we need to find new ways to reduce that further.
"Gaining Go Climate Positive's certification shows our customers and employees that we are genuinely committed to calculating and reducing our impact on climate change year-on-year, cutting our greenhouse gas emissions in line with science-based targets and demonstrating our commitment to environmental sustainability.
"We believe that reducing our carbon footprint is not only good for the planet but also good for our business, as it helps us improve our efficiency, reduce our costs and enhance our reputation. We look forward to working with Go Climate Positive to monitor our progress and achieve our reduction targets."
As part of the certification, Scotts Timber Engineering has made a firm commitment to reduce its carbon footprint and has developed a carbon reduction plan, setting targets and actions to reduce its emissions via increased energy efficiency, renewable energy, waste management and staff engagement.
Some of the actions Scotts is taking include eliminating oil usage, instead using any waste wood in a new biomass boiler at its Thrapston headquarters in order to provide heating for the office, and investing in installing solar panels for its Redditch site to reduce Scope 2 electricity usage.
Scotts Timber Engineering is also currently working on developing new timber carports that provide solar-powered charging for electric vehicles and is looking to transition to an all-electric fleet for staff.
Scotts Timber Engineering works with major volume housebuilders, specialist luxury homebuilders and other developers across the country. From its manufacturing centres in Thrapston (Northamptonshire) and Redditch (Worcestershire), it designs, manufactures and supplies timber engineered roof trusses, spandrel panels, metal web joists, porches and canopies, as well as car barns and carports.
It is part of the prestigious Scotts of Thrapston Group which was established over 100 years ago.
The company has a strong reputation for high-quality, PEFC-certified specialist timber products and, as a long-standing member of the Trussed Rafter Association, Scotts maintains high technical and quality assurance standards and a commitment to best practice and the TRA's code of conduct.
You can see Scotts' full Carbon Footprint Report here.
Book a Callback
If you would like to speak to one of our team, simply fill out your details below and a member of our sales team will be in touch very soon to discuss your project requirements.
MAKE AN ENQUIRY
If you would like to speak to one of our team, simply fill out your details below and a member of our sales team will be in touch very soon to discuss your project requirements.