Why housebuilders need to think beyond the next quarter
By Alex Rose, Director of New Homes and Corporate Estate Agency at Zoopla
Without a doubt, it's been a challenging first half of the year for the property market,
particularly in comparison to previous years when there was increased demand in response to the pandemic. The cost of living crisis, increased mortgage rates, and the cost of materials have created what many would consider a ' perfect storm' for housebuilders.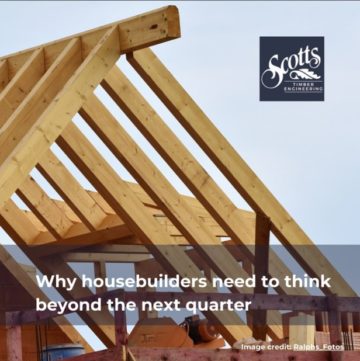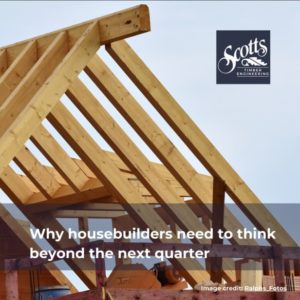 However, despite the doom and gloom headlines – I believe that housebuilders have reason to be optimistic.
Although there are fewer buyers, those that remain are committed
Higher mortgage rates have reduced buying power and contributed to demand falling by 18% over the past two months. However, it's important to take a step back and look at the bigger picture.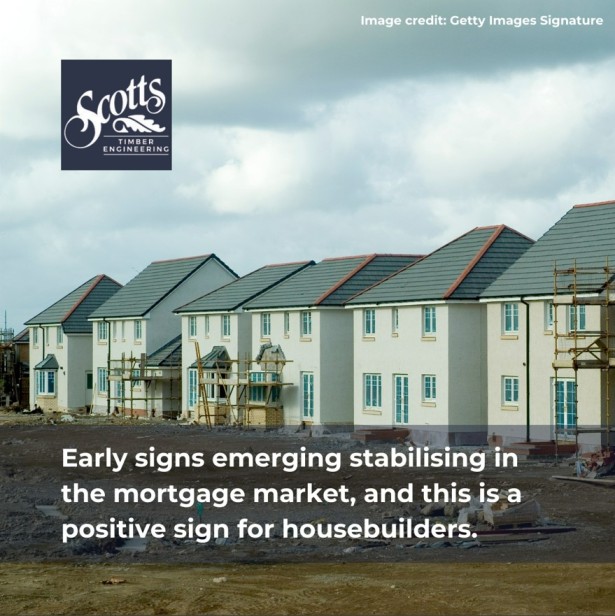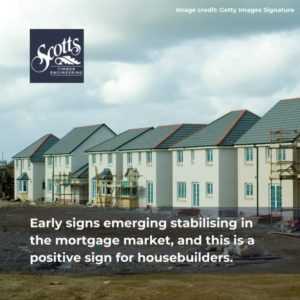 Firstly, the decline in demand isn't as dramatic in comparison to the impact of the mini-budget or when the first lockdown was introduced. Despite demand falling 40% year on year, the total number of sales agreed is only down 17% – highlighting that although there are fewer property browsers in the market, those that remain are more committed.
Secondly, there are also early signs emerging of stabilisation in the mortgage market. Zoopla expects that mortgage rates will hold between 4-5% in the medium term, although they could move slightly lower.
Sales volumes are holding up in affordable areas
House prices continue to increase at an above-average rate in affordable markets next to major employment centres. In these areas, higher mortgage rates have less of an impact as a lower household income and deposit to secure a mortgage are required.
It's also important to note that it's also still cheaper to buy than rent in many low-value housing markets, even at 5.5% mortgage rates. This supports first-time buyer demand and is good news for housebuilders who operate in these more affordable markets. Areas that are experiencing the highest rate of annual price growth include Halifax (4.3%), Wolverhampton (3.7%) and Falkirk (3.0%).
To capitalise on this, housebuilders should be looking to increase their sales volumes by extending the reach around the site they market to. Often there are pockets of out-of-area buyers that want new homes and tools like Zoopla's remarketing solutions enable housebuilders to expand their targeting into different areas as they progress through the phases of their developments.
How can housebuilders be poised to make the most of market conditions?
Aside from using marketing budget in the most efficient way possible, housebuilders should also continue to invest in buying materials and building new homes. By taking a long-term view and continuing to spend, they will ensure that they're able to snap back immediately to improved market conditions and capitalise on buyers coming back into the fold when mortgage rates drop.
It's also important to remember that the Government recently reiterated its commitment to build 300,000 new homes to support with the ongoing chronic under supply of properties available. While for renters, the pace of rental growth (+10.4% YoY) means that a cohort of renters are more open than ever before to alternative means of getting on the property ladder – be it considering buying with a sibling or friend, or purchasing through build to rent.
This illustrates the underlying continuous need for more homes to be built and also the enduring strong demand fundamentals that will come back to the fore once the market settles.
Whether you build five homes a year or five thousand, you want a trusted and experienced supplier who will always maintain attention to detail and won't let you down. Click contact Scotts Timber Engineering today. 
Book a Callback
If you would like to speak to one of our team, simply fill out your details below and a member of our sales team will be in touch very soon to discuss your project requirements.
MAKE AN ENQUIRY
If you would like to speak to one of our team, simply fill out your details below and a member of our sales team will be in touch very soon to discuss your project requirements.