Meet the team: Ethan Johnston, internal sales executive
Ethan Johnston is an internal sales executive in Scotts Timber Engineering's sales team. He's been the bridge between customers and Scotts as well as providing quotes and support. Outside of his work at the company, he is a semi-professional footballer.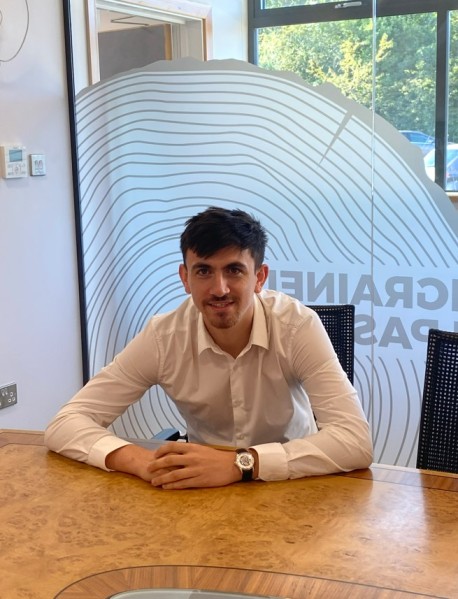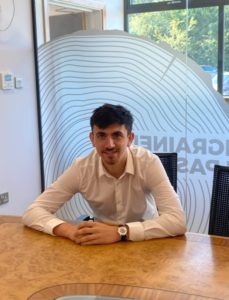 We spoke to Ethan about his transition and how his skills on the pitch can be transferred to sales.
1) How did you start your career with Scotts Timber Engineering?

I started as a trussed production operative in the factory in December 2021, as my two friends who are now my colleagues (Ben Fett and Ben Bowyer) were also working there, so I thought it would be nice to learn a new set of skills while working with people that I already knew.
2) What does your work involve?

My work involves a lot of customer engagement and managing the sales pipeline to grow the business and generate sales.
I maintain and develop relationships with current clients while also demonstrating the value of our products to new clients, so I always ensure I have a strong understanding of the company's products, the competition in the industry and positioning.
My role also involves building relationships with new clients by understanding their needs and developing proposals to address them. This means that I am often reaching out to customers to inquire about their product needs or provide them with a quote.
At the same time, I provide quotes for various products that we sell and follow up with customers on the status of the quotes I have sent.
3) What do you enjoy most about your job as Sales Executive?
I find it exciting to have targets to work towards, and I enjoy the opportunity to interact with customers and other individuals on a daily basis.
One of the most rewarding aspects of my job is collaborating with internal teams to ensure successful onboarding and ongoing support requirements for new customers. It's always a pleasure to see new customers come on board and help them reach their goals.
4) We are aware that you are a professional football player with the Rushden Diamonds. Was there a meaning behind number 9? And what was the transition like from professional sports to becoming a sales professional?
I am currently in a semi-professional capacity as I have moved away from the professional sphere. There isn't a specific meaning to the number 9, rather, it is just the number most associated with the position I am assigned to play.
The transition was different, but it wasn't too difficult. In fact, there are some similarities. In football, you can train with a lot of different clubs, practice with different people, and you do get people saying 'no, thanks. But you just have to keep trying and do your best, which is the same in sales. You will need to be persistent with what you are doing.
Making sales and scoring goals both come with a lot of excitement!
5) What are you plans for the future at Scotts?
Timber engineering is such a fascinating industry where there are endless opportunities as long as you are willing to learn, have a growth mindset, and looking to make a difference to the environment. I intend to stay at Scotts and learn as much as I can and utilise my people skills to help clients but also to be a role model for those who may be looking to change careers but unsure whether their skills align with a different industry.
I am an example where I can use my transferable skills in football to sales, and I hope one day, someone can use me as an example when they are looking at a new industry.
6) Do you have any recommendations for those who may be looking to join the timber engineering sector?

Just get in touch with your local timber engineering company, you never know what could happen.

Book a Callback
If you would like to speak to one of our team, simply fill out your details below and a member of our sales team will be in touch very soon to discuss your project requirements.
MAKE AN ENQUIRY
If you would like to speak to one of our team, simply fill out your details below and a member of our sales team will be in touch very soon to discuss your project requirements.