Meet the team: Ben Fett, trainee estimator/designer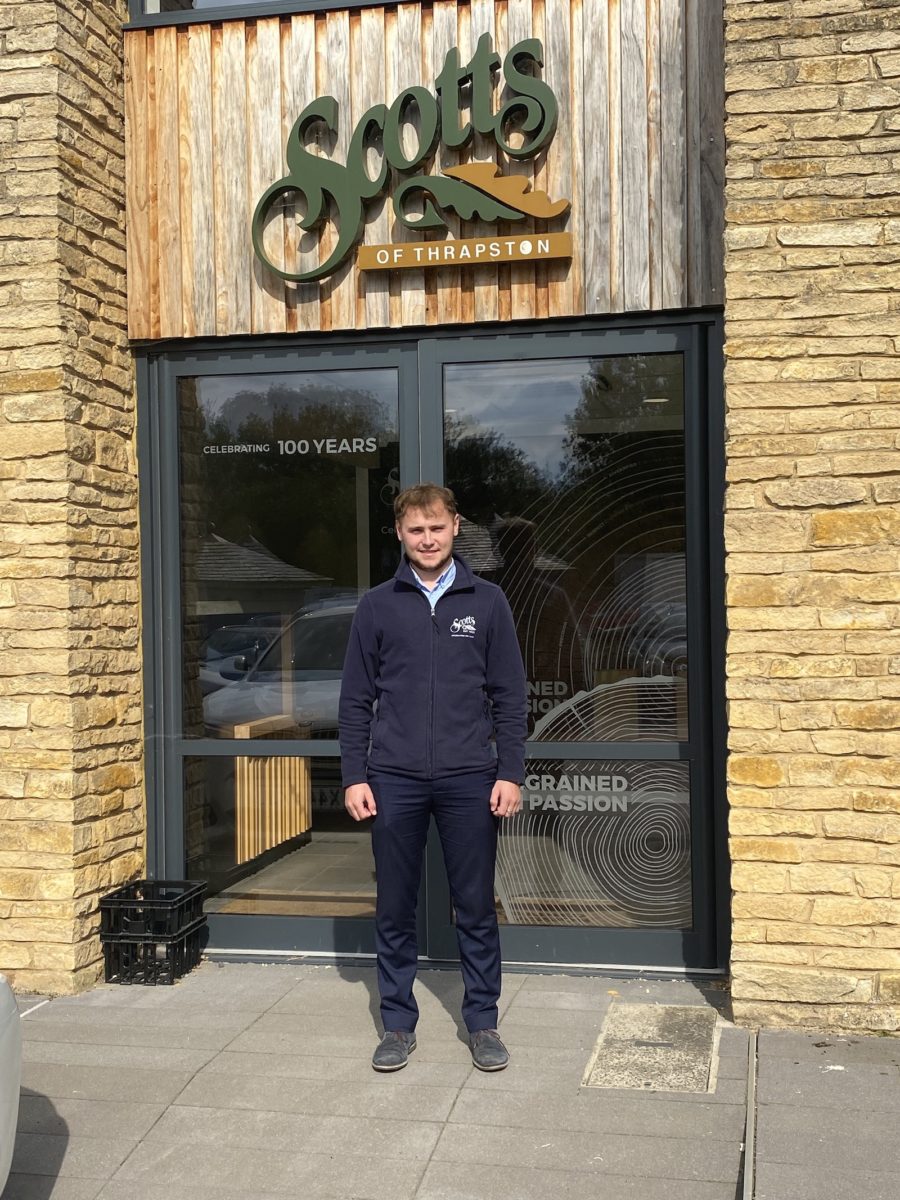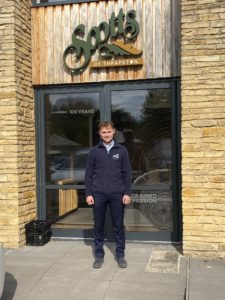 Ben Fett is a trainee estimator and designer in Scotts Timber Engineering's roof truss design team. He's been learning the truss design ropes since the summer, but has been with us since March 2021.
We spoke to Ben about his work, including what it involves and what he finds most rewarding.
How did you start your career with Scotts Timber Engineering?
I started as a truss production operative in the factory. The role really appealed to me because I like to be active and truss operative work is really hands-on. There's a lot of heavy lifting and physical work, such as moving piles of timber, picking nail plates and assembling complex timber engineered products like trusses and spandrel panels. At the same time, there's also a technical element, which involves putting the trusses into position, accurately measuring them and controlling the hydraulic press that's used to join the timber sections together. It's an ideal first role for anyone interested in this industry and the significant career opportunities it offers.
When did you start your current role?
I started my new role as a trainee estimator and designer in June 2022, and am based in the truss design team at the Thrapston office. I'm learning from some of the very best experts in timber engineering, and no two projects are the same.
What does your work involve?
It initially involves looking through customer drawings and determining how the trusses are going to be designed and made. I then use the drawings to design the roof trusses in line with the customer's requirements and precise engineering standards, and produce a cost estimate. I also take into account other key factors, including volume of timber, delivery and timescales.
I then share my quotation with the customer. Once they place their order, I share my set of drawings with them and refine them in line with any feedback they may have. Finally, once the order's been placed, I book the project in with our factory for production.
My role is great because I get to see projects through from start to finish. My time is split pretty evenly between estimating and designing, but I also get involved with liaising with customers, looking through other project drawings and staying up to speed with the many other complex projects we are delivering.
Which project are you most proud of so far and why?
I'd have to say I'm most proud of my first project, which involved a gable-to-gable house with a garage. It wasn't the biggest, but it was the first one I completed. In doing so, it taught me all the key skills that are needed to fully complete a project and get it manufactured and sent to site.
What do you enjoy most about your job?
I really enjoy the atmosphere in the office; everybody is so helpful and works together to get projects delivered. In terms of my role, it comes with quite a bit of responsibility, which is great. Meanwhile, I'm really fascinated by the fact every single design we produce is different in its own way. When I'm driving along, I find myself looking at roof structures and working out how they've been made and designed. But the most rewarding part of my work has to be when an order is placed with me because I know all of my hard work has paid off.
What does your training involve?
So far, my training is being delivered in-house with coaching sessions from the more experienced designers in the business. I've completed a three-day Level 1 Truss Training course with Wolf Systems, which provided me with the basic skills I needed to start using the design software. Since then, my manager, Lawrence Raven, who's an experienced designer/estimator, has been guiding me through everything I need to know.
What are your career plans?
Timber engineering is an industry where the career opportunities are very positive. I plan to stay here for the foreseeable future and learn as much as I can about truss design and estimating; I want to be the best I can be. One day, I'd like to use my knowledge to inspire other young people to follow in my footsteps by becoming a truss estimator/designer.
Make your career in timber engineering
This film shows four different types of jobs in the UK timber engineering sector that might appeal to you. And there are many more as well, from finance to marketing, technical customer service to logistics. This is an industry where you can genuinely work your way up from the shop floor to become Managing Director. The people you see in this video are not actors. They are all young people who have come into the timber engineering industry and are rapidly progressing in their career.
If you're interested in joining the Scotts Timber Engineering team, take a look at our current job vacancies: https://www.scottste.co.uk/job-vacancies/
Book a Callback
If you would like to speak to one of our team, simply fill out your details below and a member of our sales team will be in touch very soon to discuss your project requirements.
MAKE AN ENQUIRY
If you would like to speak to one of our team, simply fill out your details below and a member of our sales team will be in touch very soon to discuss your project requirements.