Volume Housebuilders
Scotts Timber Engineering helps former airfield housing development take off,

Given the scale and breadth of our expertise, Scotts Timber Engineering can provide roof trusses for most projects, even when it involves manufacturing thousands of trusses in multiple designs for a single housing development.
That's precisely what we've been tasked with doing for Cala Homes' flagship development Fernleigh Park in Stratford-upon-Avon. The site, which comprises of various house styles, including 235 houses and 24 affordable housing apartments, is being built on the former Long Marston Airfield. It forms part of a wider garden village settlement proposal for 3,500 homes within the Stratford-upon-Avon District Core Strategy.
Scotts Timber Engineering has been supplying Cala Homes with standard and attic trusses, as well as gable and party wall spandrel panels made from TR26 timber for the last three years.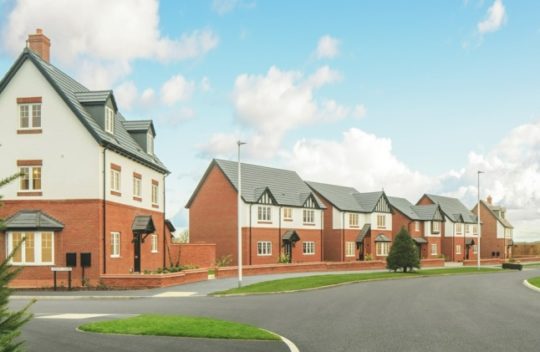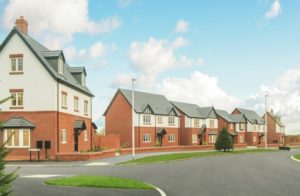 "We've manufactured and delivered 4,000 trusses so far for the first phase of the project, and roughly have a third of the site left to supply, which will require a further 2,000 trusses," explains Dean Turley, manager of our site in Worcestershire.
"The trusses have been delivered in batches as the development has taken shape, and we've had to produce them in a variety of designs to suit more than 30 house types."
When Cala Homes first approached us, we recognised that providing them with a competitively-priced solution that fully met their brief was essential.
"We achieved this by considering the buildability factor, i.e. the speed and ease with which the trusses could be installed. We essentially put ourselves in the site manager's shoes and developed a solution that was on budget, manufactured to the highest standard and available within the required timescales," explains Dean.
Our team also visited the development to finalise the delivery procedure and to guarantee the desired delivery dates could be achieved. They also provided Cala Homes with designs a month before the order was submitted.
"This enabled Cala Homes to make sure all of their requirements had been fully accounted for within our quotation and that any potential issues had been identified and addressed," explains Dean.
"This project is a prime example of how we take the time to fully understand our clients' requirements and leverage our skills and expertise to provide them with a solution that's 100% right, regardless of the scale of the project. At the same time, our streamlined processes enable us to provide accurate quotations efficiently, and start turning plans into reality, sooner rather than later."
Ryan Lewis, Cala Homes' project manager for Fernleigh Park, said: "Scotts Timber Engineering are extremely professional, I wouldn't hesitate to have them on my next development.
"They are always at the end of the phone if I need them and are open to adapting their designs to overcome any problems that may occur. They are one of our go-to trusted manufacturers."
For more information or to discuss your requirements with us, contact trusses@scottste.co.uk or complete the short form on this page.
We work hard behind the scenes to make sure we produce accurate roof truss quotations for all of the major UK-wide housebuilders we work with.
For insight on what this involves, read our blog, 'Housebuilders: 7 ways to guarantee you receive the best timber roof truss quote.'
Book a Callback
If you would like to speak to one of our team, simply fill out your details below and a member of our sales team will be in touch very soon to discuss your project requirements.
MAKE AN ENQUIRY
If you would like to speak to one of our team, simply fill out your details below and a member of our sales team will be in touch very soon to discuss your project requirements.